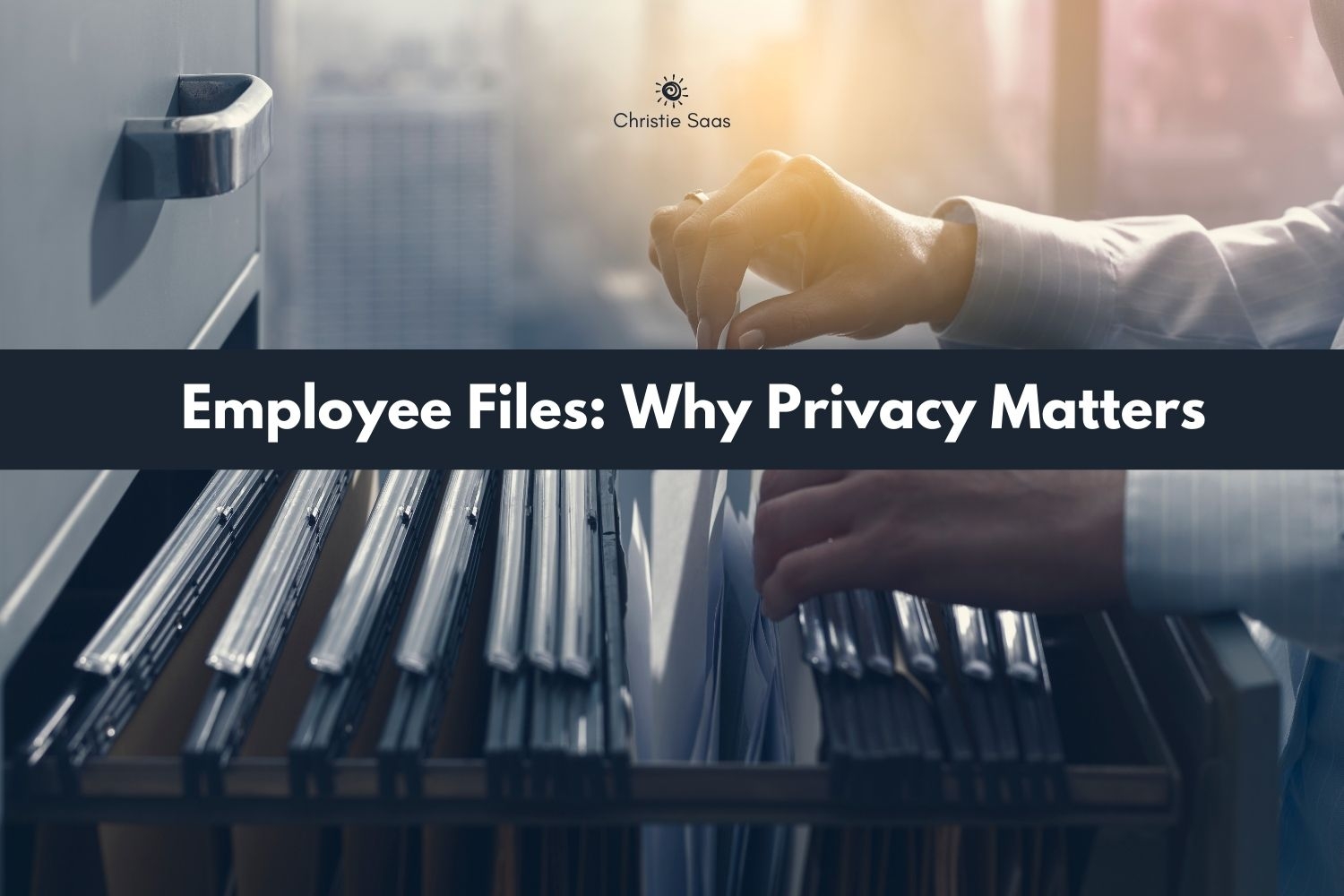 Your non-profit likely has a privacy policy. If your non-profit has a web site, you for sure have a privacy policy. The policy talks about how you will collect and store information about your customers, clients, and maybe stakeholders. But have you thought about a privacy policy as it pertains to your employees?
As an employer you will want to keep information on your employees. What that information is and how long you keep it is the big question.
Here's something to consider, an employee who leaves the organization can seek legal action at anytime, years in the future, claiming they weren't paid properly. If they had the records to prove their case in court and your non-profit destroyed that paperwork years ago, it might be difficult to refute the claim.
Consider an alternate scenario. Your non-profit has kept all employee files since the beginning of time. During a recent office move a box of employee files with sensitive information like social insurance numbers and employee birth dates was accidentally sent to the general trash instead of being sent for secure shredding. Imagine the horror of telling those employees they are at risk for identify theft and it's your fault.
Have you thought about a privacy policy as it pertains to your employees?
Knowing how long to keep employee files is a bit of a balancing act. Start by checking your local legislation for guidance. It never hurts to read your provincial employment Act. Of course, at the very minimum respect the law and then built a policy for what to do with records after that.
Try to figure out what is respectful to the employee and what is necessary for the organization. Some options may include choosing to scan and keep time sheets indefinitely. But shredding any sort of personal employee data as soon as the law will allow. You may want to commit to storing those records you are going to keep, in a locked file cabinet, so they aren't easily accessible to prying eyes.
A policy for how long to keep employee files is an excellent topic for an executive director to discuss with the staff team, no matter the size of the team. Letting employees have input on how their personal information is collected and stored goes a long way to building trust.
Remember follow the law, respect your employees' privacy, and do what's right.
-Christie
…

Hi, I'm Christie Saas, former board member, current Executive Director, and non-profit volunteer. I remember well, those early years when I lacked the training, the confidence, and the work-life balance to focus on becoming the best non-profit leader I could be.

Fast-forward past many bumps in the road, lessons learned, and you'll find me still in the trenches, but a little wiser, a little calmer, and a whole lot happier. I love my work and I want to help you love yours too.

I created ChristieSaas.com to give you tools, tips, and templates to remove the mystery of learning to run a small non-profit. If you're a brand-new non-profit leader, or a little more seasoned, someone who's looking to make a meaningful contribution and still have time for a full life away from the job, you're in the right place.

© Christie Saas 2021 All Rights Reserved
...
Want to learn more?
Start with one of my free resources.

FREE Guides
---