The Emergency Red Binder – Peace of Mind for HR Emergencies
---
---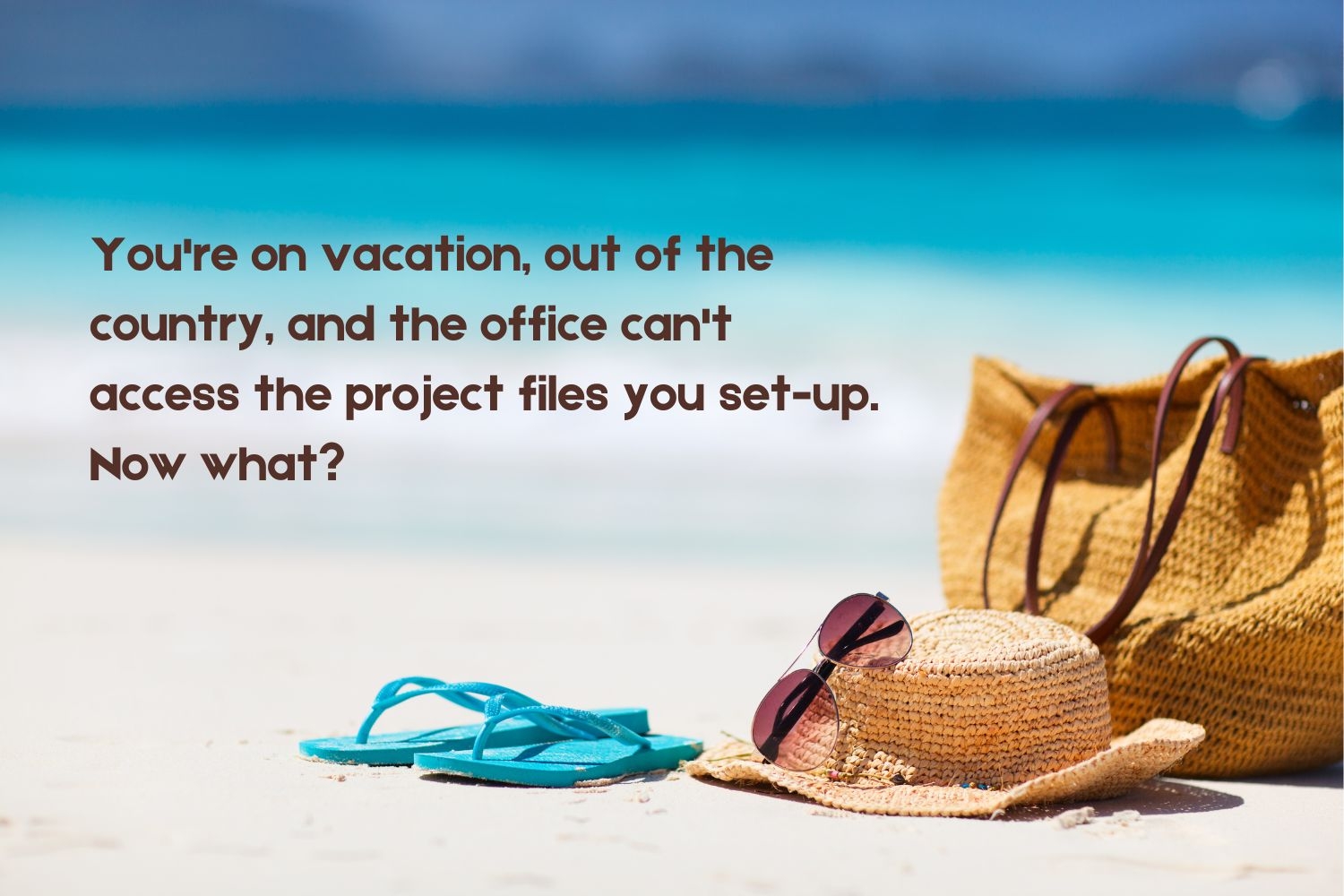 What is the emergency red binder? Let's imagine you've just won the lottery (sigh); 60 million dollars in your name, received the very day after the board chair chewed you out over a trivial matter. Think you'll give two months' notice before you leave? I think we're talking more about a text that says something like "I *!@#&%* QUIT" as you laugh all the way to the bank.
OK, maybe that's a bit overly dramatic. Let's imagine a few real-life employee emergency examples.
You're away for surgery for 3 weeks and your replacement forgot the email password.
An employee is away on sick leave and someone needs to get into his office, in a different building, to collect the mail.
An employee resigned 2 months ago and forgot to take her office decorations when she left.
You need a red binder.
How can you be sure there is emergency access to current passwords, keys to other offices, or a crystal-clear list of which office items are owned by the organization? The answer is a red binder; a cheat-sheet map to everything in an employee's office.
An employee can be called away on a family emergency and simply not be able to return to the office for weeks. It is so much easier if there is a way for an employee's supervisor, and co-workers to seamlessly step in and handle work tasks. This is even more critical if employees work in offices in different communities.
Having a process in place is especially important for an executive director, and critical if that ED handles accounting, payroll, or banking. If an executive director is away from their job for an extended period without prior planning, such as illness or injury, it is vital that the bills are paid, the employees are paid, and cash doesn't linger in the office.
Put these inside the red binder.
Why a RED binder? Red binders stand out on a shelf of all the other dark and neutral-coloured binders and books. A red binder will be easy to find when time is tight or there are boxes of office contents to sort through.
What if your corporate colours include lots of red and you have dozens of red binders in your office already? Then simply choose another colour but make it one that really stands out. Then tell your board and your staff what that colour is and make sure everyone uses it.
List Key People
List all the key people linked to the office and how they can be contacted. Include the type of contact, their name, phone numbers, address (or location in the building), and details about them.
Landlord
Building caretaker
Neighbouring renters
The people in the next parking stall
An emergency contact
The name of the bookkeeper or an emergency bookkeeper
List Items in Your Office
List all the major items in an office from desk and printer to pictures on the wall and the little fan on the desk. Group items together by who owns which item: the organization, the employee, the landlord, or equipment leased from another company. Be sure personal items are clearly listed so they can be returned.
Write Out a Tour of the Office
Using point form, describe where everything can be found in the office. Make sure to cover important files and where work in progress is kept.
Here's an example:
Grey 3-drawer filing cabinet
Top Drawer – current fiscal year financial files
Middle Drawer – current HR files (confidential)
Bottom Drawer – past fiscal year financial files
List Passwords
Provide a list of all passwords. Include phone/voice mail, computer, email, building security system, etc.
Include Keys
It may feel like a waste of money but have a set of keys made solely for the purpose of living in the red binder. Just because a landlord lets a supervisor into an employee's office during an emergency, it doesn't mean they will want to do that every day for the next few weeks. A set of keys means the person who needs access can use them to come and go, as needed throughout the emergency.
Include Manual Cheques
If a non-profit has been using cheques printed through a computer accounting system, this may pose a challenge for anyone who doesn't know how to work the software. Having a package or two of old-fashioned manual cheques will ensure the bills, including payroll, can still be paid on time.
List Additional Resources
Include a list of emergency documents on the computer and how to find them. This might include a much more comprehensive list of key contacts, a calendar of key dates as they apply to the job, and maybe even a full how-to instruction manual for the position. These additional resources don't need to clog the red binder, but the red binder needs to tell the user how to find these additional resources.
A Binder for ALL Offices
All offices should have a red binder. I've been grateful for them on many occasions when an employee had to leave for in an emergency. I love the red binder idea so much I even have one at home!
Why not a digital red binder?
You don't need a password to open a binder.
A hard-copy red binder is easy to use (just find it, open, start reading). A digital red binder requires a password to get into the computer, it requires someone to know how to use the computer, and if the computer is stolen, the digital red binder is gone too.
Think of a hard-copy red binder as the easiest bare minimum emergency tool. Once a red binder is filled, and in place, it can sit on the shelf gathering dust until it gets an update a couple times a year.
Don't wait for the emergency. Buy a red binder in the NEXT office supply order.
Buy enough red binders for every employee. Include those working from home offices, and offices in a different building or community. Once the binders are delivered, give everyone 3 business days to fill the binder with the required information.
When a non-profit wants to create a system to help mitigate the difficulties during a staffing emergency, the red binder is the first, and easiest, step.
Thanks for taking the time to read my ideas. My mission is to take the mystery out of running a small non-profit. If you know someone who needs to read this, why not grab the link, and share it with them. Let's work together to take the worry out of HR emergencies.
-Christie
…
Hi, I'm Christie Saas, former board member, current Executive Director, and non-profit volunteer. I remember well, those early years when I lacked the training, the confidence, and the work-life balance to focus on becoming the best non-profit leader I could be.
Fast-forward past many bumps in the road, lessons learned, and you'll find me still in the trenches, but a little wiser, a little calmer, and a whole lot happier. I love my work and I want to help you love yours too.
I created ChristieSaas.com to give you tools, tips, and templates to remove the mystery of learning to run a small non-profit. If you're a brand-new non-profit leader, or a little more seasoned, someone who's looking to make a meaningful contribution and still have time for a full life away from the job, you're in the right place.
© Christie Saas 2022 All Rights Reserved
…
Want to learn more?
Start with one of my free resources.
---